Hello and Welcome! Thanks for visiting Very Scary Productions! This page contains an overview of what the site has to offer.

As the site header reads, I am an actor and independent digital filmmaker. I reside in Upstate New York's Capital Region. And as you may have already guessed, my primary genre of interest is the horror film genre. There are several purposes for this website. Besides the obvious purpose of promoting my acting and filmmaking endeavors, I'm also hoping the site will encourage correspondence with other artists and those interested in independent and underground cinema. Additionally, it is my hope this space on the web will be very entertaining as well. The site has a lot of cool pictures, trailers and video clips which I hope everybody will enjoy.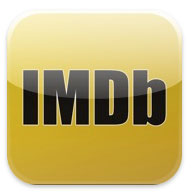 The official website of Actor & Digital Filmmaker Jeff Kirkendall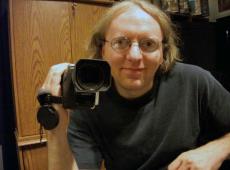 Below is an overview of the site pages:

The
What's New
page is where you will find a listing of all the latest site updates, including any new additions to this page.
On the
Biography
page I talk about my background, how I got into being involved in independent movies in the first place, and what horror movies influenced me while growing up. This page also includes my official biography.  Please also visit my IMDb pages:
IMDb Page
IMDb Resume Page
On the
Movies
page is where you'll find detailed information on movies I've acted in, directed and/or edited. There are also photo galleries and links to trailers, video clips, IMDb pages and sale pages.
"The Temptress" Page
is dedicated to my 2003 vampire feature THE TEMPTRESS, which was my first movie produced using digital video. The page contains an extended background and history of the movie, a gallery of movie stills, original poster and DVD box artwork, and quotes from film reviewers and other independent filmmakers.
The
Media
page contains links to newspaper articles, reviews and interviews, and other media coverage related to projects I've directed or been involved with.
On the
Out & About
page there is information on movie screenings, premieres, film festivals and other events I've hosted or helped organize. The page also includes many photos taken these events.
The
Thoughts Archives
page contains links to my Thoughts For The Month columns (in PDF format). Thoughts For The Month was a monthly column about movies and entertainment which I wrote from 2002 until 2011.
The
Links
page contains text and banner links to other sites of interest, including actors, filmmakers, movies, horror film sites and more. There are also Very Scary Productions banners at the bottom of the page for those who would like to link to this site.
I hope you enjoy the Very Scary Productions website, and once again Thanks for Visiting! And please also visit my social media sites!

Site Copyright 2002 - 2019 Jeff Kirkendall

This site pertains to independent filmmaking and independent, unrated movies (mostly horror). Therefore, not all images and/or videos may be suitable for all people.